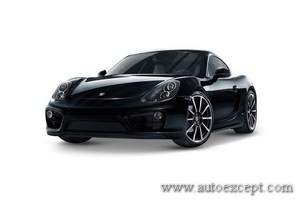 Porsche Cayman Black Edition is a representative of a magnificent and ambitious sport car design. The relief of splash shields and a hood is constructed in the best Porsche traditions. However, the most capturing details are side vents, an elongate silhouette and a wide wheel-base. Bi-xenon headlights, deep black interior, steering-wheel sport design, and textured seats demonstrate the status of passengers and a driver.
Porsche Panamera is famous for its high quality, structured and comfortable interiors. The model offers four spacious seats and a luggage space. Surprising characteristics for a sedan, but typical for Panamera. A high comfort level is provided by separate seats and a multifunctional control panel with scale devices, digital display and user-friendly operating facilities. Passengers will be surprised by the expanded room for legs and arms. Folding seats function allows to carry large luggage or sport facilities.
Porsche Cayenne is developed for ambitious drivers, who enjoy dynamic rhythm of life. An advanced Cayenne model is available at Auto Except: renovated, improved, more athletic and muscular. Accurate body lines of the side panels demonstrate strong vehicle character. Additional design details emphasize the contemporary car features: diode light sources for daytime driving, shiny back lamps and exhaust nozzles, integrated into a bumper.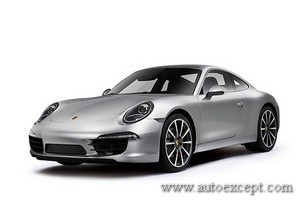 Porsche Carrera is distinctive for its sharpness and accurate proportions. The general impression it creates is a low, wide and rapid vehicle. The front bumper has a bold sport look, due to bi-xenon lighting, stainless steel nozzles, low suspension and clear outlines.